Innsitters Looking For Employment on Inns For Sale
InnsforSale.com only provides innkeepers requesting work. Any inaccurate comments are not the responsibility of our website. Please contact www.AdvantagePI.com for a background check.
InnsForSale.com in no way represents any person or persons linked on this website. We have no control over the content presented regarding innkeeping or experience listed. These innsitters are not listed in any order of preference outside of alphabetically. This does not represent an order of recommendation.
Experience supplied cannot be guaranteed for accuracy by InnsForSale or Aardvark & Associates Inc. We merely publish any innkeepers looking for work. It is up to the innkeeper to investigate that information further.
---
Judy Baldwin
Innsitter available in Iowa, southern Minnesota, southern Wisconsin, northern Illinois, northern Missouri I have experience inn sitting at an Oden, Michigan B&B, the Inn at Crooked Lake (in 2003-2005). I was responsible for fixing and serving breakfast for up to 10 guests (maximum inn capacity), setting up the evening wine/snacks, checking in/out guests, providing guests with tourist information, doing laundry, cleaning rooms, washing dishes. I am available to inn sit in: Iowa, southern Minnesota, southern Wisconsin, northern Illinois, northern Missouri. In addition to a fee of $150 a day plus meals, inn owners will provide a $100 gas fee for each roundtrip to their inn from my hometown. My contact information is: Judy Baldwin baldwiniowa@aol.com(319) 378-6938
---
Tami Brown
I am interested in helping you take care of your inn, while you take some time for yourself! I love to meet new people and visit new areas! I have taken hotel management classes and am excited to use the new skills that I have acquired! My goal is to make your guests happy and they will want to come back to your home. Please consider me for your short-term or long term innsitting needs. My business name says it all " TCB Innsitting~ taking care of business" ~ let me take care of your business while you are away!
Thanks, Tami C Brown
Email tami38hkb@yahoo.com
---
Nancy Gieselmann
Hi there! I am currently available for short-term or long term inn-sitting while you take time off for any reason that you may have. I have a long history of working in the hospitality industry. It began when I was in 3rd grade and my parents bought a small motel in Florida. After a couple of years they built a resort where my brothers and I worked for many years in various capacities. I am an attorney by trade and had my own business for years but have retired from practicing law. I am currently in culinary school and want to ultimately own my own bed and breakfast. I am responsible and capable of handling all aspects of running a bed and breakfast. I love people, love to cook for them, and generally love to see that they are happy in their surroundings. I do not own my own bed and breakfast yet so until I actually start my own I am available to inn-sit. I can provide references upon request.
nancygieselmann@yahoo.com
---
Kelsey Gray
My name is Kelsey Gray and this is to inform you of the availability of my inn-sitting services on a short or long-term basis. Having been in the hospitality field my entire adult life, I am aware of the hard work involved in presenting quality services to guests, as well as the personal need of the Innkeeper for a break now and then. I bring with me a genuine desire to create a warm and welcoming environment for travelers, and in your absence strive to uphold the same fine standards you would offer.
A love of cooking, gardening, and pets, combined with the time and energy required to create a pleasant stay, are my personal strengths. I also possess a professional telephone manner and am computer literate. All inquires are welcome and I will be happy to visit with you to discuss your specific needs further, as well as to just introduce myself. I look forward to hearing from you.
Basic fees are negotiable and dependent on duties involved and length of contract.
SILENT PARTNER *INNSITTING SERVICES* Kelsey Gray * #203-524-3143 * Kelsea143@aol.com
---
Sue and Anne Hart
Two Hearts Inn-Sitting
Thank you for considering us! Most likely you have spent years making your inn or bed and breakfast a special kind of place people remember and return to year after year. It is our goal to maintain the integrity and care you have used to create your business. We have traveled throughout the United States working at fine inns and bed and breakfasts just like yours.
We have recognized a need in the B&B community to provide a quality Inn-sitting service which allows B&B owners to remain open during a leave of absence. As your substitute hostesses, we will assume the day-to-day operations of your B&B business. Be at ease while you are away, knowing your business is in good hands. Your guests will be pleased with the professional continuation of service they receive. All services are individually contracted and mutually agreed upon before your absence.
Travel: Will travel anywhere within the USA as well as any English speaking country
Phone: Sue 269-720-9448/Anne 410-353-7280
---
Liz and Kelvin Jacobs
Liz and Kelvin Jacobs, moving to California, Mendocino Coast November 2010. We can care for your business, offering guests a warm welcome and attentive service. We are a married couple in our fifties. I am American, my husband, English. We have just sold our successful inn/restaurant in Lynton, Devon, UK, winning awards for our hospitality including breakfast and dinner awards. We take care of management, marketing, accounts, front of house, cleaning, gardening and maintenance. We have run this successful business for 7 years, our passion being local organic food. Available for winter or longer.
---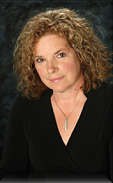 Kim Kelly
If you are planning to be away from your beautiful inn- my luxurious attention to detail and professional service will make your time away as peaceful and enjoyable while giving you the confidence that your Guests are in great hands. My 15 years of personal and professional years of hospitality and excellent customer service will provide your clients with the attention to detail they deserve and have come to expect. A nurturing spirit, energy ,creativity, humor and heart are all included. I am available in Canada and the USA kimberlykkelly@gmail.com
---
Howard & Lynda Lerner
You can feel comfortable leaving your property in the care of experienced, trustworthy professional Interim Innkeepers. We owned and operated a successful Bed & Breakfast in Colorado for ten years. During this time, we were also Presidents of the Bed and Breakfast Innkeepers of Colorado (BBIC). Since selling the Inn, 5 years ago, we have traveled from coast to coast taking care of B&B's ranging in size from 5 - 17 rooms. The experience we have gained during our many years as innkeepers has given us the ability to step in as your Interim Innkeepers, and run your bed and breakfast, your way. We pride ourselves on our attention to detail and in turning inquiries into reservations. We are members of PAII (Professional Association Innkeepers International) and IIN (Interim Innkeepers Network). Client references are available upon request. Find More Information at our web site www.inncaring.com or email us at info@inncaring.com
---
Karol and Betsy Paterman
Together, as partners for 35 years, we have managed businesses, both ours and other, with an eye on customer satisfaction an profitability. We are accomplished innkeepers and restaurateurs.The experience you can count on to step in and fill your shoes while you're away, with the same attention to detail your guest have come to expect, with warmth and hospitality. We're ready, able, qualified and yes excited about the opportunity to run your inn, your way, while you're away. Inn Owner & Guest Satisfaction Guaranteed! www.innsitterbiz.compaterman1@juno.com 1-928-593-0852
---
Tom and Gwen Paton
I retired from 12 years of owning and operating two bed and breakfasts in Michigan and Virginia and have done innsitting since 2008. I believe being an innsitter is.the next best thing to owning and operating a B&B full-time. I.will care for your Inn as though it were my own. I recently returned to Colorado after having lived in the East for 20 years. Let me help you with your Innsitting needs that will cover the basic areas and more. Check out my website for more complete information at www.InnYourPlace.com or give us a call at 423-212-0726.
---
Deborah Robert
My name is Deborah Roberts Bergen and I am a Certified Interim Innkeeper with over 25 years experience in the Service field with 10 years experience as an Interim Innkeeper. I enjoy long term positions as well as short term positions. Many of the Inns I have managed have been for sale. If your Inn is for sale, I will manage it and work with your realtor until your Inn is sold so you may go on with your future plans. If you just need a well deserved vacation or an emergency leave of absence, you can trust that your Inn will be cared for the same way you would without losing revenue or future reservations.
You can check out my Web site at: www.innerpeace0001.com
Looking forward to hearing from you!
Deborah Roberts Bergen, Inn'er Peace Interim Innkeeper.
---
Graham Taylor
Chef Graham Taylor, a hospitality professional for 26 years can ensure top quality service and merchandising of your hotel and Inn during the seasons.
Used to long hours and demands on consumers.
Please call me at 954-249-4388 if you are interested.
---
Johann Timmermann
Congratulations, If you are reading this, you have already decided that it makes more sense to hire an inn-sitter rather then closing your place down while taking the time you need for yourself.
I have started, owned and operated my own B&B for the past 17 years on the Big Island of Hawaii, in which I have done everything, from cleaning the toilets to taking guest reservations, to making breakfast to maintaining the building and keeping up the property. In addition, I have experiences in the hospitality industry for over 20 years, ranging from working at 5 diamond standard hotels and managing a fine dining restaurant, while operating the B&B simultaneously. I guess my German upbringing supports my attention to details, in guest relations, in the care of room cleanliness and, when it comes to breakfast, food quality and appealing presentation. As reference, you may check out on "tripadvisor.com" and look for the "Aloha Guest House" B&B, which I just sold in 2012. My new base location is in the California bay area and I'm able to work at any English or German speaking job locations. I am 46 years old, very energetic and probably able to get more accomplished than most couples together in the same amount of time :-)
I'm a non smoker, great with animals, have been single handedly taking care of a 5 acre property in the tropics and am a handy man that is able to do small to medium home repairs without having to call for a specialist. Oh yes, and I am also a masseur and body worker of 20 years, trained in Swedish massage technic and have been able to offer my services to guests upon request. Please contact me and we can discuss my rates, which would depend on the expected job duties and distance of your location (travel expenses) and what ever else you might like to know about me.
808-895-3829 - johannt@me.com
---
Kari Willis
Professional caterer, Kari Willis, promises your inn will be given the care and attention in your absence that only a seasoned, energetic, business-owner could deliver. Kari (and sometimes her husband, Rick) offer innsitting services anywhere in the USA. Reasonable rates.
Willis.will.innsitting@gmail.com or 402.450.6202
---